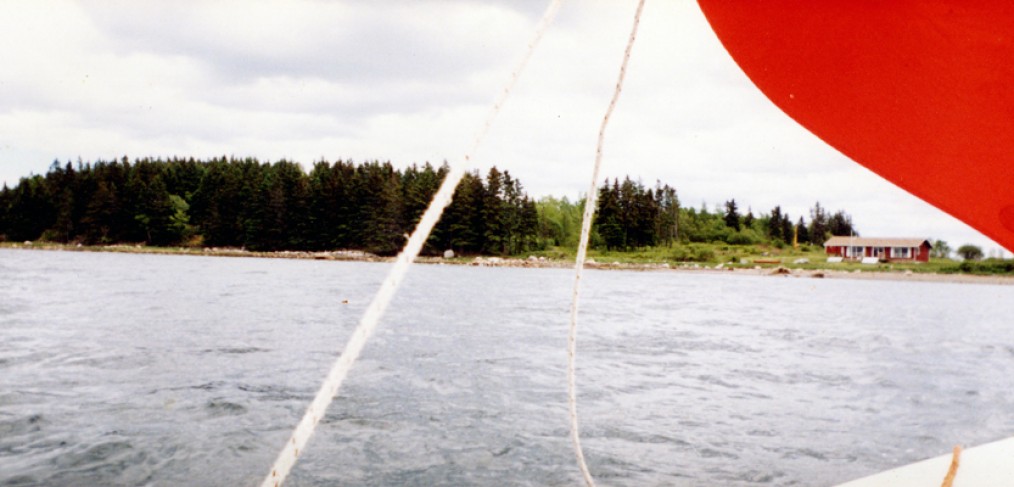 Beware, Marty and Rick Lagina, Oak Island treasure hunting brothers from Michigan! Brigit has just escaped from The Oak Island Affair and she's sailing towards you.
Brigit: Hi guys. Remember your first starry-eyed, wet-behind-the-ears summer on Oak Island? I was there. Me and Vanessa sailed right into Joudrey's Cove. Not that you noticed, being tied up in meetings, deciding when and where to sink yet another fortune into this tiny Nova Scotia island.
Oak Island. White structure is major dig site, Borehole 10X
Brigit: We walked the beach–
Me: Shsh, Brigit!

Brigit: No! Damn it Jane, six people have already died on Oak Island, and you know what happened to Vanessa down that sinkhole. What nearly happened to me. Do you think the Michigan brothers' new History Channel series is going to talk about that?
One of many shafts leading deep into the island's

heart

.
Me: What happened to you was your own fault, Brigit. An

d

why should the Lagina

b

rothers care? You know the Oak Island history, how team after team of men, including Franklin D. Roosevelt, have been pouring millions into the search for gold ever since 1795, because clearly something lies hidden–
Brigit: Beyond the reach of greed! If they would just talk to Vanessa–!

Me: Talk to a character in a book? Yeah, right.

Brigit: Why not? Fiction is all about the real truths, isn't it? And obviously they talk to their dreams. So what's the difference?
Me: Hmmm. 😀
Want to talk to Brigit while she's here? Send her a comment, and thanks for visiting!
Jane