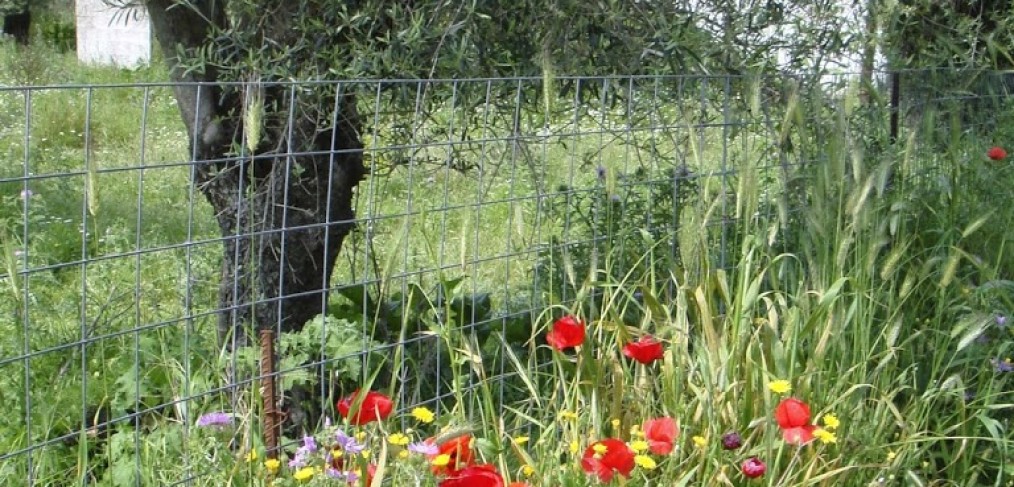 Mothers and daughters, mothers and sons, is there a bond more powerful? More influential? Full of hitches and glitches, joy, pain and confusion, a mother's love gives shape to her child's life. Protecting, nourishing, nurturing a new little human, is there a greater challenge, or gift?
Every mother is her mother's child, however, and Mother Mary is the only saint I know of who had a kid. Action and reaction, the messy, muddled motherhood continuum goes on and on, creating through its tapestry of trial and error the flawed, unique beauty that is every living soul.


New life in the Cretan countryside
Cally's Way, my new novel set in Crete, is all about the mother-daughter bond, and the fact that, through it, historical horrors create our identities whether we know about them or not. When the novel opens, 25-year old Cally knows very little about her mother, who has just died. Here is her first encounter with the enduring power of motherhood:

"Apparently no one in Crete wore motorcycle helmets. She hugged Oliver's back, watching over his shoulder as he gunned the engine up the mountain road, twisting around hairpin bends, the bike's headlight cutting a swath through the darkness, higher and higher… the sea now thousands of feet below… They crested a steep hillock on the edge of the village of Sellia. There was a church at the top.

A great palm tree stood guard over a wrought iron gate. Inside, waist-high marble tombs decorated with crosses, angels, doves were lit by oil lamps in glassed-in shrines at their heads: rows and rows of tiny lights flickering under the moon and stars. Cypress trees at the top of each row, sculpted nearly horizontal by the mountain winds, looked like Japanese ink drawings against the sky. She had never seen anything like it.

"Cretans like to build their graveyards as close as possible to God," said Oliver.

Beside the oil lamps inside the shrines, people had placed a few flowers, some fresh, others plastic, and a crucifix or a prized medal or a candlestick or a toy. Always a photograph, several in ornate silver frames…
Something squeaked in the darkness above her… There it was again, a single squeak in the trees. A bat? Strangely, she felt no fear. Death, all around her, was beautiful in this nighttime world of flickering souls and answering stars. Removed from light, bright day life, the departed connected with eternity, and were free to come alive. To be with you."

A Cretan grave

On Mothers' Day this Sunday I would like to celebrate every mother because, no matter who or where she is, she is doing the best she can with what she's got in every moment.

Also, this year please help me send loving energy to the 234 mothers and daughters caught up in Nigeria's latest kidnapping horror.