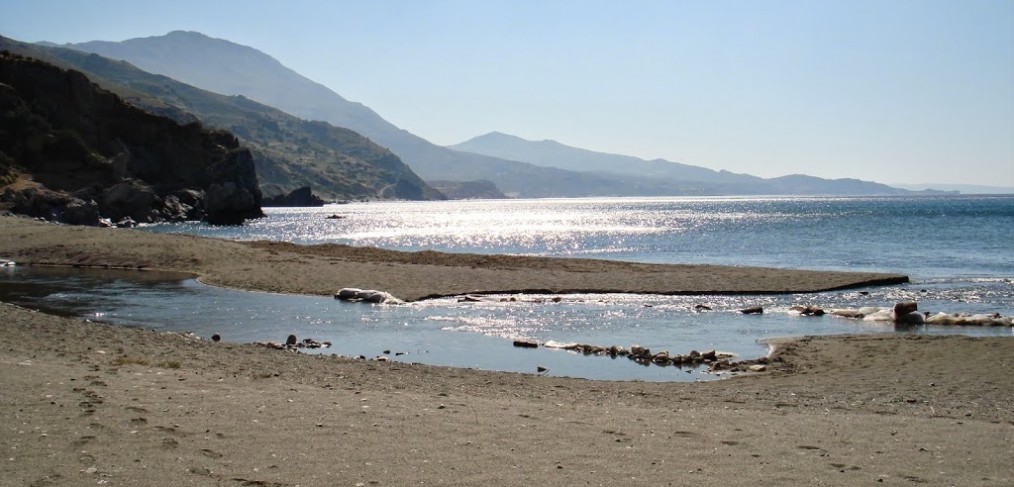 Travelling in Crete – The World War II Story
Crete's World War II story interests readers of Cally's Way because it is told from the point of view of women. 
On May 20, 1941, when hundreds of German paratroopers floated down out of Crete's blue morning sky in the Second World War's first airborne invasion, most of the island's men were away fighting with the Greek army on the mainland. Only a few thousand Allied troops from Britain, Australia and New Zealand, and the local people were there to defend Crete. Grandfathers fought with ancient swords left over from the Turkish wars, grandmothers with pitchforks. Women hoisted rifles, manned machine guns. 
Knives and dishes used in WWII. Plates have swastika on bottom.
Twelve days later the swastika was flying in Crete but, situated in the eastern Mediterranean, south of Europe, north of Africa, just west of the Middle East, this island has been invaded again and again for more than two thousand years. Even its monks were militant resistance fighters. 
Callisto in Cally's Way is fictitious, but the hair raising submarine rescues at Limni Beach, just below Preveli Monastery, really happened. And so did so much else in the book. Teenaged boys and girls became messengers, nurses, hiding and helping Allied soldiers who were trapped on the island. When they were caught, whole villages suffered gruesome reprisals.
Limni Beach from cliff top.
Unsung Cretan WWII heroes must include the girl who carried food past German patrols to two Australians hiding in the Koutaliotis Gorge, and the girl who rowed a British soldier fifty miles out to Gavdos, an uninhabited island off the coast. Machine gun fire, strafing the boat from the air, opened the soldier's side. The girl made him lie in the sea water flooding into the boat, to stop the bleeding and keep the wound clean.

Seventy three years later, travelling in Crete, you'll find old ladies dressed in black out on the mountainsides, filling pouches attached to their aprons with horta, edible greens. They were there; they remember.

You'll also find busloads of German tourists hiking, swimming, frequenting the tavernas, bringing badly needed Euros into the Cretan economy. How do the Cretans feel about this?

The elderly curator of Sougia's war museum, who fought as a teenager, smiled when I asked him:

"Those Germans are not these Germans."  
Pragmatic #forgiveness: what an example for so many parts of the world right now!
Tell me what you think. Comment below, or on FB at Jane Bow's Novels, or on Twitter @JaneBow2
Thanks for visiting me here,
Jane