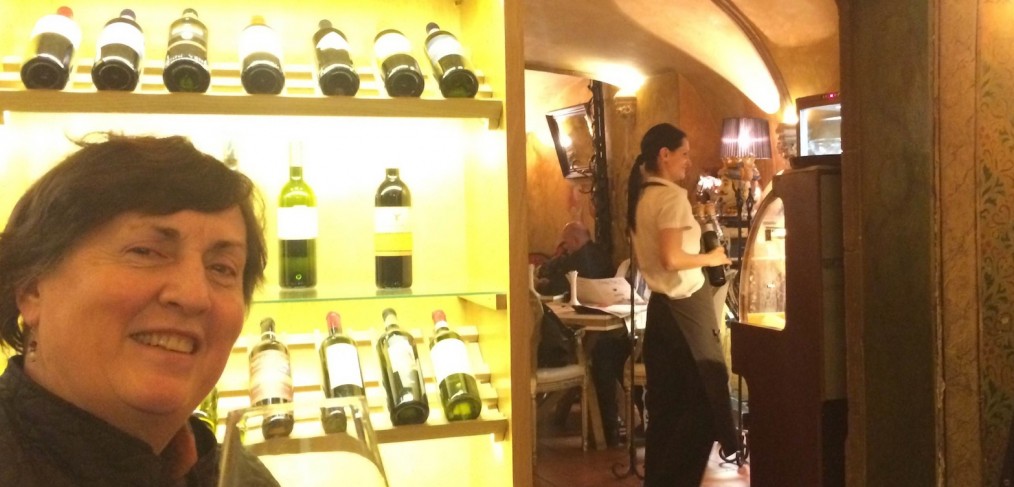 Sleeping Beauty Has Wakened!
We haven't even left the tarmac in London when a horrible feeling sucks the air out of my stomach. Which is ludicrous. I have been excited for months about this historical adventure, returning to Prague after 46 years to research my new novel, and my son and daughter-in-law will be waiting for me at the other end. I close my eyes, let the feeling reveal itself.
Memory stores itself physically, apparently. Fifty years ago I made this same trip three times a year. My parents had been appointed Canada's ambassadors to Czechoslovakia and, because there were no English-language high schools behind the Iron Curtain in Prague, I was incarcerated in England's Roedean School for Girls. Each time I buckled my seatbelt at the beginning of school holidays, I wondered what would be waiting at the other end.
Tensions were often high in a house full of state appointed servants and Cold War microphones, and I was not allowed to make friends with Czechs. To be seen with a Westerner meant ruin. Just before I left Prague for the last time, in August, 1968, one of the Russian tanks that would crush President Dubcek's Prague Spring ten days later rolled down the street outside our house.
Forty-six years later my plane lands in darkness. A taxi whisks me down wide new roads into a city that appears to have awakened from a long, long sleep. I see the medieval towers at either end of the Charles Bridge, and the Rudolfinium, and the National Theatre, and palaces that fifty years ago were bleak, soot-stained monuments to a past that was deemed not to matter. Now their beautiful carved stone exteriors are lit up, the gold highlights on their statues polished.
"Come on, Mom," says my son, "you need to eat."
And now I'm walking through 700-year old streets I remember, but only the cobblestones are familiar. Buildings once silent and grey now gleam with brightly-lit shops. People flowing past me are speaking Italian, French, German, Russian. A fairy tale church spire just past the Estates Theatre, where Mozart conducted the premiere of his opera Don Giovanni in 1787, chimes the hour.
In a restaurant up an alley that has been here since before Columbus discovered America (and features in my new novel) we feast on roast goose, pickled red cabbage and dumplings, washed down with wine and then slivovice, a Czech specialty.
Maybe somewhere along the way I died, I think, and have been lucky enough to be admitted to the unlikeliest of Heavens.